Packed with an unbelievable 18 balanced armature drivers per ear, the A18t is our top-of-the-line reference in-ear monitor. This industry-first design pushes the limits of what a reference monitor can be with incredible detail, extension, and unmatched clarity across all frequencies with a powerful low-end and extended sub-bass. The A18t is preferred by critical listeners in engineering, monitoring and mixing, and audiophiles.
This model is also available as a Universal IEM, the U18t.
Estimated build time: 4 Weeks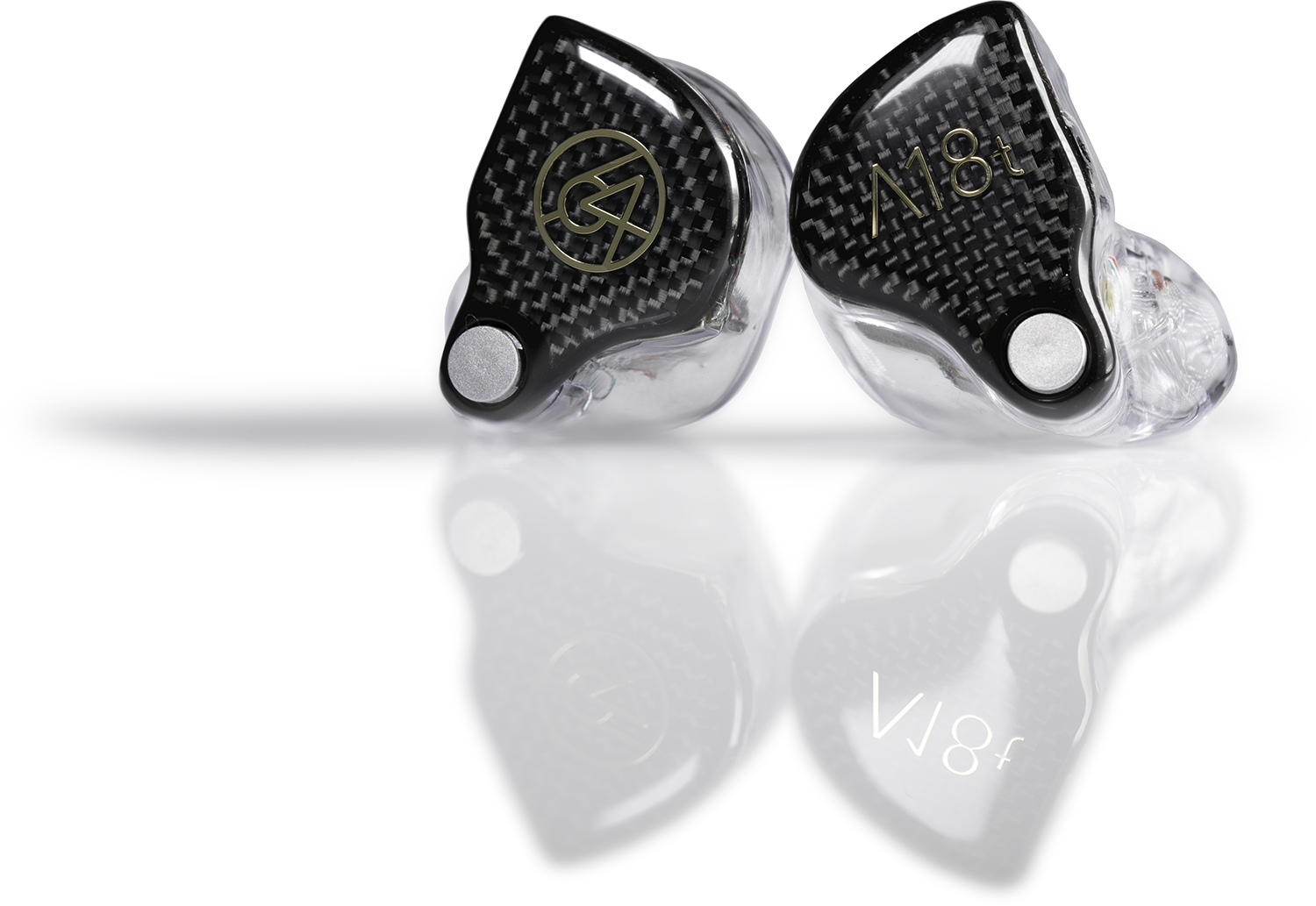 Exclusive technologies that challenge traditional in-ear monitor designs to give you the absolute best listening experience
A18t features the following unique technology: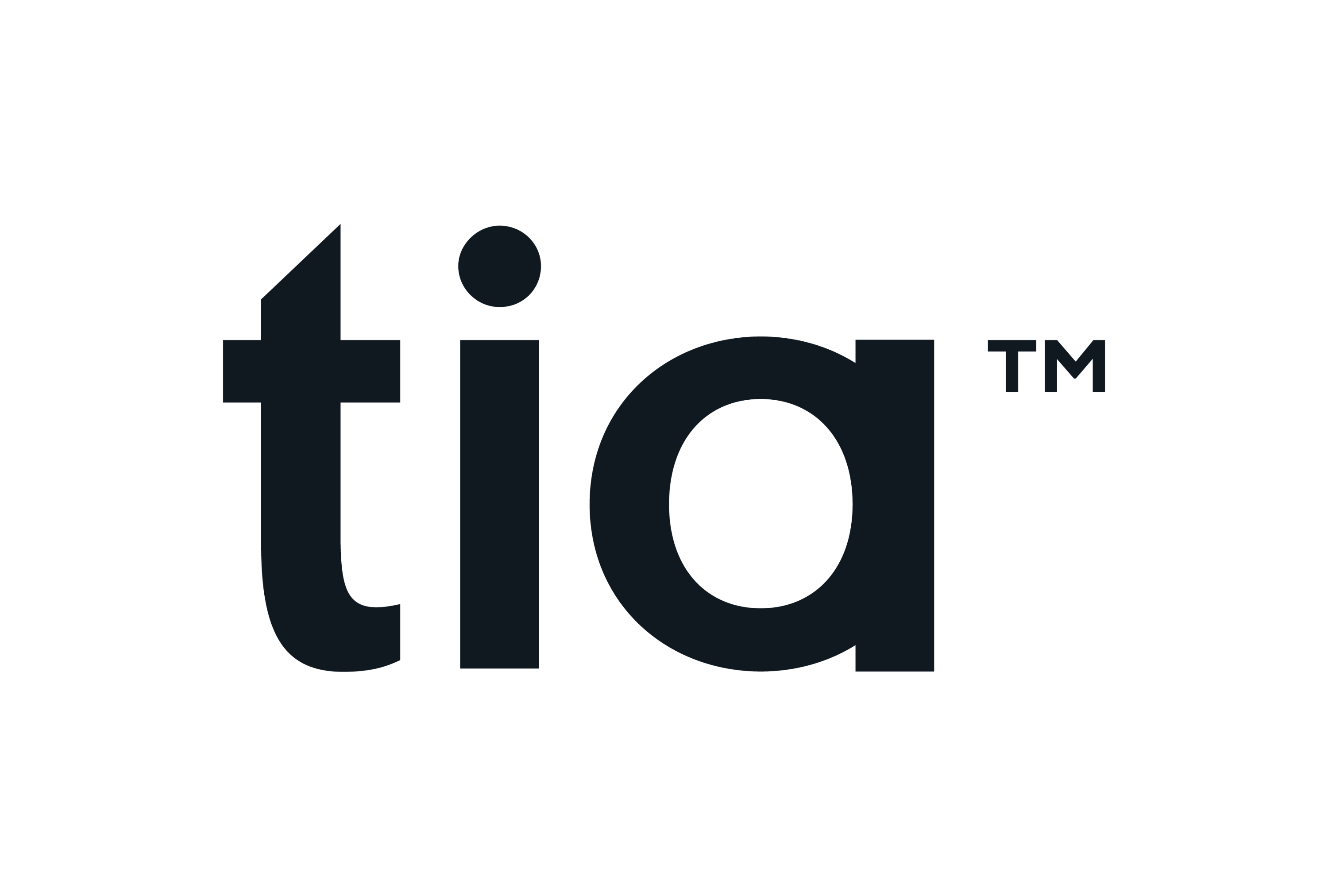 A tubeless design that reduces resonance for a transparent and lifelike sound signature.
The tia system is comprised of three major elements: open balanced armature tia drivers, the tia single-bore design, and tia acoustic chambers. The U12t features two major elements of the tia system: the tia driver and the tia single-bore design.
Tia Driver
An open balanced armature speaker design for realistic resolution and transparency. By opening a balanced armature, the diaphragm becomes fully unobstructed, reducing resonance in the IEM and allowing sound to travel more naturally to the ear.
Tia Single Bore
A huge advancement in eliminating unwanted tube resonance. The large bore itself serves as a sound-shaping chamber and aids the tia high driver in delivering a linear and coherent frequency response. The short sound path provides remarkable high-frequency extension and smoothness. The large single bore also allows for easier maintenance

Only from 64 Audio, apex alleviates listener fatigue by releasing air pressure sealed in the ear canal. This venting enables musicians and music enthusiasts to listen more comfortably for longer.
Apex, or Air Pressure Exchange, is a pneumatically interactive vent that releases air pressure from a sealed ear canal. Apex comes in two variations, m15 (-15dB) and m20 (-20dB).
Alleviate Listener Fatigue
When you seal a miniature speaker in an ear canal, the air inside becomes trapped. Apex relieves this air pressure, allowing the eardrum to move naturally, so you can comfortably listen longer.
Extend The Soundstage
Freely moving air extends the soundstage and provides a more natural listening experience. It also preserves bass frequencies and helps the listener distinguish individual instruments.
Hear Your Audience
Custom in-ear monitors provide amazing isolation and help you hear your mix more clearly and at lower volumes than a wedge monitor or earbuds. Apex lowers decibel levels while preserving the clarity of the sounds around you, so artists on stage can connect with their audience while protecting their hearing.

Preserves the detail of your ear impressions using a new process of digital rendering and 3D printing for the most comfortable custom in-ear monitors available.
Our 3D-Fit technology preserves the detail of your ear impressions using a new process of digital rendering and 3D printing. Compared to conventional wax-dip molding, this process reduces distortion in the impression for the most precise and comfortable custom in-ear monitors available.
Digitally Scanned
A great fitting pair of custom in-ear monitors begins with a quality set of ear impressions. Each impression is digitally scanned and refined by our technicians to preserve each detail for a perfect fit.
3D Printed
Final shells are printed using our state-of-the-art 3D printer using a hypoallergenic, hard acrylic. The colors and materials we use have been specifically chosen for longevity and durability. These materials also allow the digital renderings to maintain their detail for optimal comfort.
Hand Assembled
Once shells are printed, our production team assembles the remaining components by hand. All 64 Audio Custom In-Ear Monitors are customizable and hand-built from your unique ear impressions. Wearing a custom-fit earphone helps isolate external noise and offers a more comfortable listening experience compared to most universal earphones.
| | |
| --- | --- |
| New Column | New Column |
| | Eighteen precision balanced armature drivers |
| | 1 tia high, 1 high-mid, 8 mid, 8 low |
| | |
| | |
| | |
| | Integrated 4-way passive crossover |
| | -20dB w/ m20 module, -15dB w/ m15 module |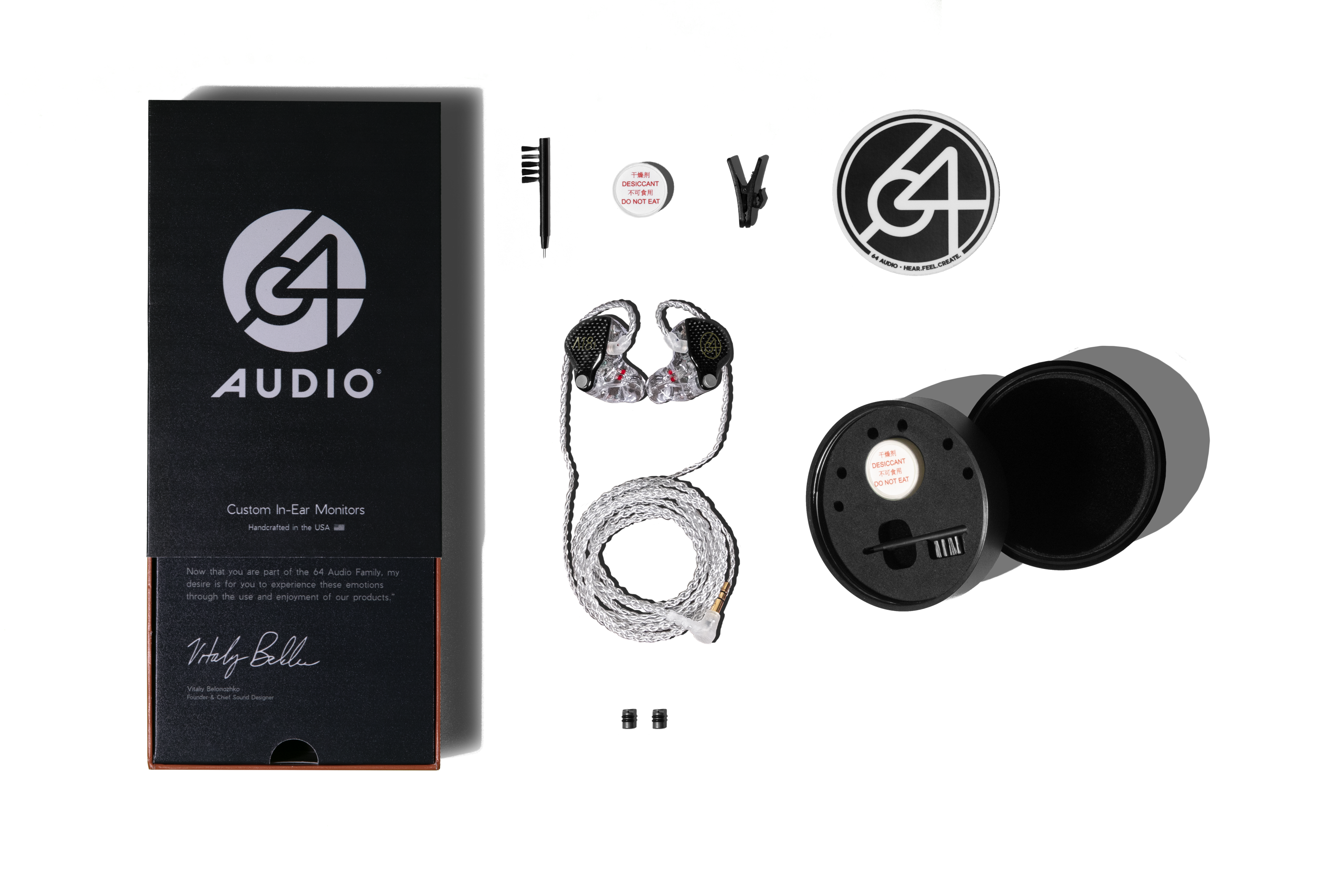 A18t Custom In-Ear Monitors
64 Audio Personalized Protective Case
Dehumidifier
Cleaning Tool
Shirt Clip
48" or 64" Detachable Professional Cable
m20 apex Modules
m15 apex Modules
Round Sticker
Product Manual
Choosing a selection results in a full page refresh.
Press the space key then arrow keys to make a selection.