Our first high driver-count hybrid, Nio is a universal-fit earphone featuring a 9mm dynamic driver and 8 balanced armature drivers. With a sound signature characterized by extended lows and a rich 3-dimensional soundstage, Nio's smooth treble and natural warmth will provide hours of enjoyable listening for all genres of music.
Each ergonomic shell is machined out of a solid piece of aluminum and finished with a striking blue abalone faceplate.
Estimated build time: 2 Weeks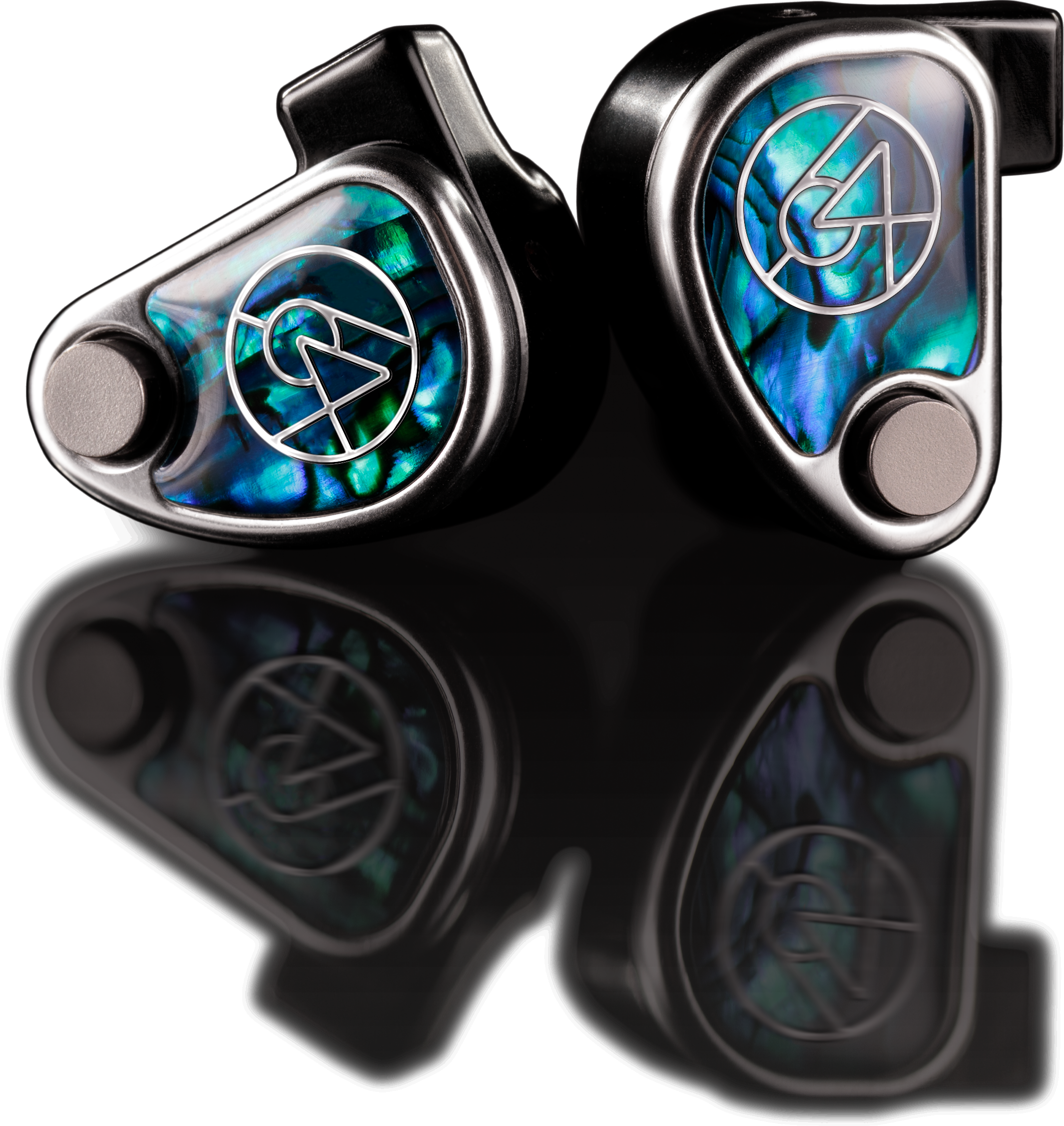 Exclusive technologies that challenge traditional in-ear monitor designs to give you the absolute best listening experience
Nio features the following unique technology:

A tubeless design that reduces resonance for a transparent and lifelike sound signature.
The tia system is comprised of three major elements: open balanced armature tia drivers, the tia single-bore design, and tia acoustic chambers. The Nio features two major elements of the tia system: the tia driver and the tia single-bore design.
Tia Driver
An open balanced armature speaker design for realistic resolution and transparency. By opening a balanced armature, the diaphragm becomes fully unobstructed, reducing resonance in the IEM and allowing sound to travel more naturally to the ear.
Tia Single Bore
A huge advancement in eliminating unwanted tube resonance. The large bore itself serves as a sound-shaping chamber and aids the tia high driver in delivering a linear and coherent frequency response. The short sound path provides remarkable high-frequency extension and smoothness. The large single bore also allows for easier maintenance
Only from 64 Audio, apex alleviates listener fatigue by releasing air pressure sealed in the ear canal. This venting enables musicians and music enthusiasts to listen more comfortably for longer.
Apex, or Air Pressure Exchange, is a pneumatically interactive vent that releases air pressure from a sealed ear canal. Apex comes in two variations, m15 (-15dB) and m20 (-20dB).
Alleviate Listener Fatigue
When you seal a miniature speaker in an ear canal, the air inside becomes trapped. Apex relieves this air pressure, allowing the eardrum to move naturally, so you can comfortably listen longer.
Extend The Soundstage
Freely moving air extends the soundstage and provides a more natural listening experience. It also preserves bass frequencies and helps the listener distinguish individual instruments.
Hear Your Audience
Custom in-ear monitors provide amazing isolation and help you hear your mix more clearly and at lower volumes than a wedge monitor or earbuds. Apex lowers decibel levels while preserving the clarity of the sounds around you, so artists on stage can connect with their audience while protecting their hearing.

Enables a consistent, reliable sound regardless of audio source.
LID, or Linear Impedance Design, enables a consistent, reliable sound regardless of what source. This proprietary circuit corrects the non-linear impedances of the drivers, restoring proper interaction with the source and preserving the desired sound signature.
Whether you're a musician plugging into a variety of gear at different gigs or studios, or an audiophile listening from low-impedance sources, LID ensures your IEMs are delivering the desired sound signature consistently.
And like all our IEMs, this model can be used with a wide range of personal audio devices as well as all hard-wired and wireless monitor systems.
| | |
| --- | --- |
| New Column | New Column |
| | Eight precision balanced armature drivers and one dynamic driver |
| | 1 tia high, 1 high-mid, 6 mid, 1 dynamic low |
| | |
| | |
| | |
| | Integrated 4-way passive crossover |
| | -10db w/ mX module, -15dB w/ m15 module, -20dB w/ m20 module |
Nio Universal In-Ear Monitors
64 Audio Sticker
64 Audio Premium Leather Case
TrueFidelity Eartips (S,M,L)
Silicone Eartips (S,M,L)
SpinFit Eartips (S,M,L)
Black Premium Cable
m20 apex Modules
m15 apex Modules
mx apex Modules
Choosing a selection results in a full page refresh.
Press the space key then arrow keys to make a selection.